By Saule Tasboulatova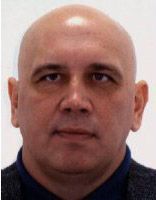 Oleg Pavlilchenko.One of the active members of an organized criminal group of Bergey Ryskaliyev, ex-governonr of Atyrau Oblast, businessman Oleg Pavlichenko was detained In Moscow - reported Zangar Zankanov, the deputy chief of financial police of Atyrau.
"We established the place of residence of Pavlichenko in Moscow where he was detained. Now the Prosecutor General's Office of Kazakhstan is working on the issue of his extradition", - said deputy head of financial police.
Oleg Pavlichenko, 43, was born in Aktobe Oblast. Since October 16, 2012 he is internatiollay wanted. The court authorized his arrest in absentia. He is accused of embezzlement of budgetary funds allocated for construction of social facilities in Atyrau Oblast and in false business. According to investigators, Pavlichenko was one of the leaders of the criminal structure created by Bergey Ryskaliyev. He is facing 12 years in prison with confiscation of property.
Another 9 perons are internationally wanted on this case.
To recall, on January 23 a landmark case trial of ex-governor of Atyrau Obloast, Bergey Ryskaliyev's organized criminal group started in Atyrau. On the bench there are 22 defendants, among which there are ex-officials and businessmen. Bergey Ryskaliyev and his brother Amanzhan are internationally wanted. According to some information, they are in London.
February 3 2014, 09:59