By Tamara Soukhomlinova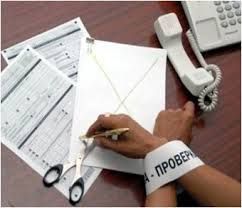 The process of scheduling and recording of audits conducted at business entities will become transparent soon. About a new electronic programs which totally exclude a human factor, the auditing authorities learnt from legal statistics administration of Atyrau Oblast.
The new system under the working name "e-zhospar" (e-plan) includes two parts –"Electronic scheduling of audits" and "Electronic recording of audits". It's a fully computerized system starting from scheduling of audits till preparing audits results.
During scheduling period the system will choose itself the entities that require auditing by considering such facts as business entities status, the results of previous audits, and entity's habit to violations.
The employees of auditing agencies can send the audit notice to the entities directly from their computer, without leaving the office.
All data about on-line scheduled audits by state agencies will be stored at the joint databank.
Businesses will receive information about audits through the existing electronic project called "Business support".
Last year the regional prosecutor's office cancelled and changed 66 audit statements (acts) of authorized bodies, 50 officials were held responsible. These measures allowed to protect the rights of 347 businessmen.
January 31 2014, 15:49