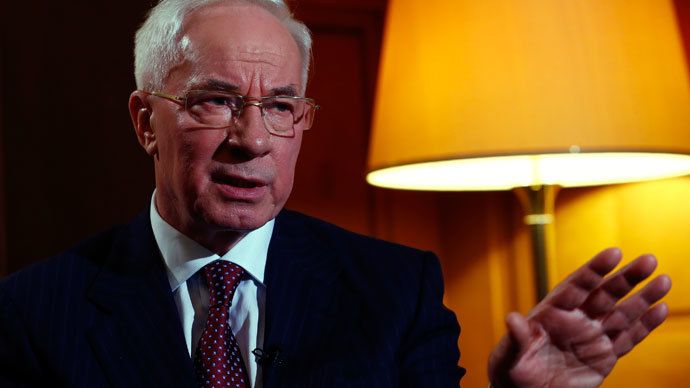 Mykola Azarov.@reuters.Ukrainian Prime Minister Nikolay Azarov has submitted his resignation, according to his government's official website, rt.com reports.
The prime minister explained that his move was motivated by efforts to peacefully resolve the current crisis in the country.
"For the purpose of creating additional possibilities of social and political compromise, for the peaceful solution of the conflict, I've made a personal decision to ask the Ukrainian president to accept my resignation from the post of prime minister," Azarov's statement reads.
Azarov described the current crisis in Ukraine as a threat to the economic and social development of the country, as well as a threat to each and every Ukrainian citizen.
"During the standoff, the government has done everything for a peaceful solution of the conflict," Azarov said. "We've been doing everything not to let bloodshed occur, to prevent the violence escalating, not to have human rights infringed upon. The government has made sure the economy and social security have functioned in extreme conditions."
January 28 2014, 13:47