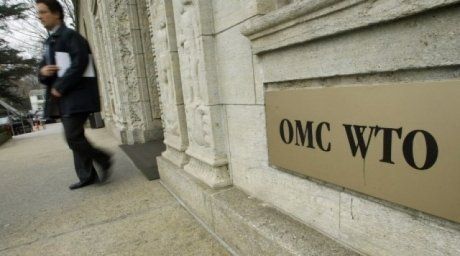 Following his talks with Jose Manuel Barroso, President of the European Commission, Kazakhstan's President Nursultan Nazarbayev has called the European Union to support Kazakhstan's talks to enter the WTO, tengrinews reports citing the presidential press-service.
"Trade turnover between Kazakhstan and the EU stands at $50 billion. Now we are working on extended partnership. (…) We are greatly interested in establishing a visa-free regime. However, the soonest accession into the WTO is the most pressing issue", the Press Service quotes President Nazarbayev as saying.

"Head of State called the European Union to support soonest completion of talks over accession into the WTO. Kazakhstan's President believes accession will be another guarantee for European investors and facilitate further enhancement of the investment climate in Kazakhstan", according to the Press Service.

In his turn, Jose Manuel Barroso stressed that EU's companies are interested in strengthening their economic ties with Kazakhstan. "In this context, soonest signing of the updated Agreement on extended partnership and cooperation between the two sides will give a new impetus to the mutually beneficial cooperation and lay foundations for a higher level of dialogue with the EU", the Press Service quoted Jose Manuel Barroso as saying.

According to the Press Service, José Manuel Barroso lauded Kazakhstan's role in the economic development of Central Asia and emphasized President Nazarbayev's personal contribution to secure stability in the region.

Tengrinews reported earlier that by the end of 2012, the share of WTO member countries in Kazakhstan's external trade reached 96.51%; with the European Union's share standing at 41.05% ($54.6 billion), Russia's at 17.59% ($23.4 billion) and China's at 16.28% ($21.7 billion).

Kazakhstan voiced its intention to enter the WTO back in 1996. The same year the nation obtained an observer status within the organization.

Kazakhstan plans to enter the WTO in 2014, Tengrinews reported in November 2013, citing Ms. Zhanar Aitzhanova, Minister for Economic Integration, as saying.

"We are still negotiating over subsidies to the country's agriculture. Accession is only possible after we have agreed on the amount of subsidies in line with Kazakhstan's mid and long-term plans. Hopefully, it will happen next year", Ms. Aitzhanova told reporters following her speaking in the country's Majilis (lower chamber).

"These negotiations are rather complicated. We will be working on technical documents related to accession after they are over", she added.

"The Government is negotiating over the size of subsidies to the country's agriculture. The task is to make sure these subsidies are sufficient to ensure further development of the agriculture in the years to come", she said at the time.
January 24 2014, 15:42