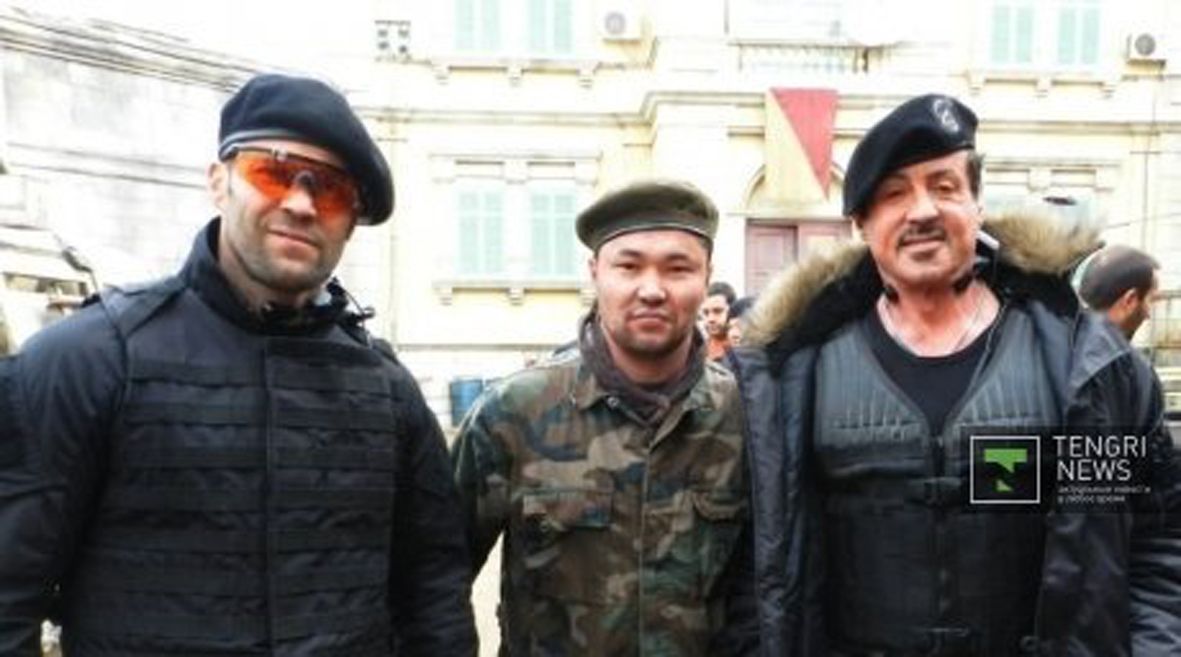 Kazakhstan stunt artist Baurzhan Abishev took part in the sequel of Hollywood action movie The Expendables, Tengrinews.kz reports.
The movie makers highly evaluated the work of Abishev's team in other movies as well. In 2011 the Kazakhstan stunt team made stunts in Russian-American movie Soldiers of Fortune with Sean Bean and Cristian Slater. At the set of The Expendables Abishev worked with stars like Sylvester Sallone, Arnold Schwarzenegger, Bruce Willis, Jason Statham, Jet Li and Chuck Norris.
The Kazakhstan actor got to play a small role of one of the bad guys and he had to fight with Stallone. Abishev shared his opinion on his scene partner: "His age speaks for him, but one can see that he takes care of himself and maintains a good physical shape. He tries to do all the stunts himself. He was doubled only in the most difficult and dangerous scenes".
The actor said that a tragic incident took place during the shooting: a Chinese stunk actor died in one of the scenes. "As per the script, the Expendables team takes a boat to save the Chinese doctor. They are chased and shot at from the mine throwers. The pyrotechnicians miscalculated one of the blasts and the Chinese stunt actor doubling the doctor got killed. I was offered to replace him." Abishev added that it was a pleasure to work with Hollywood stars. "They are professionals in everything. There is no such thing as "I'm a star" in the West."
According to the actor, his team was invited to take part in 300 sequel, a film version of the comic by Marvel studio. However, Kazakhstan actors had problems at Kazakhstan border and had to turn down this offer.
The movie Nomad was the first serious movie work for Abishev's stunt team. Then the team set stunts for Russian movies Wolfhound and Day Watch. The actors closely work with Kazakhstan filmmaker Akan Satayev. They played in his Racketeer, The Brothers and Liquidator movies.
Tengrinews.kz
August 23 2012, 19:53