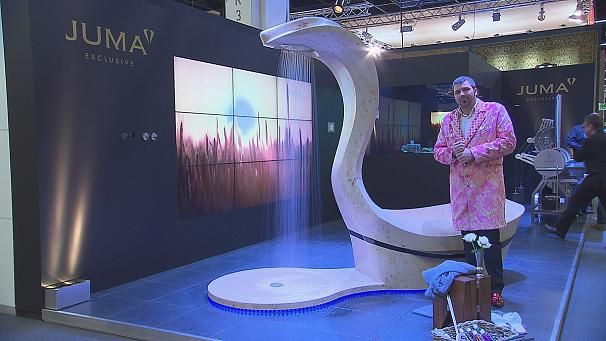 It's heaven for furniture and interior design lovers, euronews.com reports.
The International Furnishing Show in the German city of Cologne brings together more than a thousand exhibitors offering everything your home could desire.
Germans are European masters in furniture-buying – spending on average 400 euros a year on furniture items.
We ask Dirk-Uwe Klaas, chief executive of the Association of German Furniture Industry, what this year's major trends are.
"The trend is that there is no trend, in other words everyone can do whatever they like, that's the trend," he says.
"Absolute individuality is the word – of course, the furniture remains very functional – whether it's obvious or not. Of course light plays an important role, as do colours."
Among the items on show, an award-winning adjustable sofa by Rolf Benz comes in 300 colours and costs just under 4,000 euros.
A Danish company displays its original lampshades made of pencils – these colourful desk lamps will set you back anywhere between 160 and 400 euros.
And wallpaper – a home interior institution in Germany – is back with a bang, with an installation entitled "Wall-paper psychology".
Germans are serious about their wall paper – there is even a German Institute of Wall Paper. One of its members, psychologist Ivona Matas, says there are different categories of wall-paper enthusiasts.
"We found four different kinds: the carefree type, others who are very concerned about prestige, the pragmatic type, and there are people who are wild and creative in their choice of wallpaper," she says.
On to the bathroom, with a bathtub-shower combo shaped as a swan. Cut out of a single block of marble, it will set you back a mere 50,000 euros.
In a perfect example of upcycling – the process of converting waste materials into new products – former airplane bar trolleys have been transformed into drawers and come in a range of bright colours.
And finally, visitors can play with a room divider from Switzerland made of tiles that can be flipped to create patterns across the screen.
These and many more items are on show at the International Furnishing Show in Cologne until this Sunday.
January 17 2014, 17:18