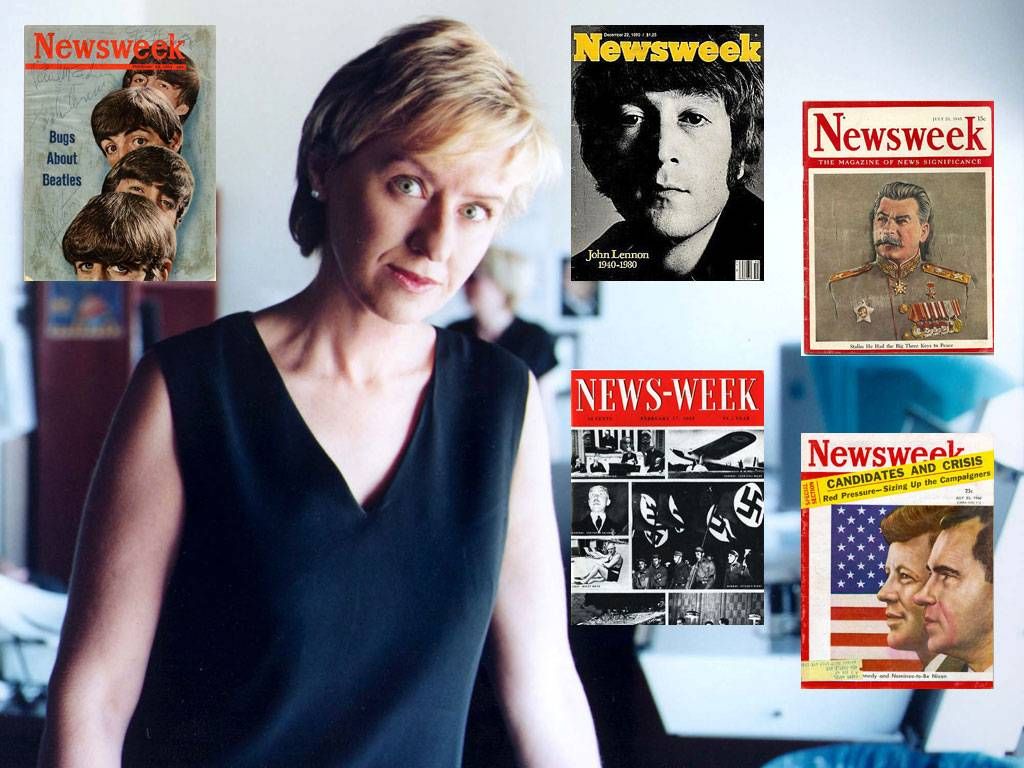 The editor Tina Brown and Newsweek covers down the decadesUS institution will go 'digital-only' due to falling circulation and mounting losses. It has been a fixture on America's coffee tables since Herbert Hoover was attempting to lead the nation out of the Great Depression. But after almost 80 years, and more than 4,000 print editions, Newsweek magazine is to be scrapped.
Tina Brown, high-profile editor of the current affairs weekly, yesterday announced her title was going "digital-only" after a long struggle with falling circulation and mounting debts. The final physical copy will hit newsagents' shelves on New Year's Eve.
Next year, Newsweek will begin a new existence as a virtual magazine. Its content will be available either to subscribers willing to use iPads and other e-reader devices, or to the world at large via websites controlled by The Daily Beast, the sister company it merged with two years ago.
"We are transitioning Newsweek, not saying goodbye to it," said Ms Brown. She blamed the move on "the challenging economics of print publishing and distribution" in an era when more and more people were getting news from the internet.
"Exiting print is an extremely difficult moment for all of us who love the romance of print and the unique weekly camaraderie of those hectic hours before the close on Friday night. But as we head for the 80th anniversary of Newsweek next year we must sustain the journalism that gives the magazine its purpose—and embrace the all-digital future."
The scrapping of the magazine follows years of decline in its paid circulation, which was 3.1 million in 2007 but had fallen to 1.5 million by last June. In the same era, news-stand sales, which cost more, so account for a disproportionate share of revenue, fell from 100,000 to 42,000.
Income from advertising has fallen despite a small uptick last year. As a private company, the title's current financial figures are unknown. But in 2009, at the height of the downturn, it lost $28m. By 2010, when the title was sold to Sidney Harman for $1, it was believed to be losing $20m a year.
The move to digital will allow Newsweek to reduce its editorial staff of 400. The magazine's parent company will also see printing and distribution costs vanish. It remains unclear whether loyal readers will be reimbursed for unfulfilled subscriptions.
Recent years have been a far cry from the glory days of the 1960s, when Newsweek made a deep impression on the political landscape, helping capture the glamour of the Kennedy White House, and spearheading mainstream coverage of the Civil Rights Era. Its circulation peaked at more than 3 million in the 1970s, and remained steady for decades, before starting to decline precipitously in the Noughties. After being purchased by Mr Harman, who assumed $47m in liabilities in 2008, the title was merged with The Daily Beast, a web-only news outlet founded by Ms Brown, a former editor of Vanity Fair and The New Yorker.
Since then, circulation has continued to fall, even as Ms Brown attempted to entice new subscribers with a series of eye-catching – but controversial – front covers. One showed shouting Middle Eastern men, and was headlined "Muslim Rage".
October 21 2012, 00:58