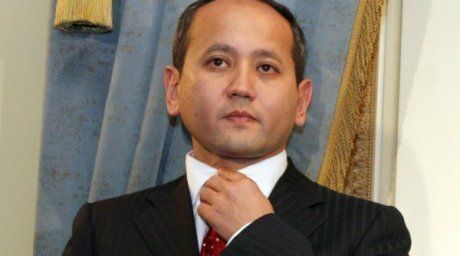 Mukhtar Ablyazov. © RIA NovostiBTA Bank has welcomed the forthcoming extradition of its ex-chairman Mukhtar Ablyazov from France, tengrinews reports, citing the Bank's press-service. The bank's spokesman emphasized the move is key to having the bank's assets siphoned off by Mr. Ablyazov recovered.
Chris Hardman, a fraud litigator at Hogan Lovells International LLP acting on behalf of BTA, believes the "extradition will seriously limit Mr. Ablyazov's ability to launder his illicitly obtained funds".

According to Mr. Hardman, "the extradition shows once again that Mr. Ablyazov's repeated endeavors to position himself as a person persecuted for political considerations are groundless".

All the bank wants is that Mr. Ablyazov "answers for the billions of dollars embezzled from BTA Bank and its creditors," Mr. Hardman said.

According to BTA's consultant based in France Antonin Levy, the court's decision to extradite Mr. Ablyazov shows that the charges brought against Mr. Ablyazov are "justified and credible". "It doesn't matter if Mr. Ablyazov appeals the decision, because the appeal will address only procedural issues and will have no effect on his extradition or the the large-scale embezzlement case", Mr. Levy said.

The French court of Aix-en-Provence decided on the extradition on January 9. The judicial representatives said they preferred that he was sent to Russia, since the extent of the charges brought by Russia — about $5 billion — was far larger than that those brought by Ukraine.

In his native Kazakhstan Mr. Ablyazov is being charged with embezzling over $6 billion. He is facing a 13-year-long term coupled with property confiscation.

However, according prosecuting attorney Solange Legras, there is no chance he would be re-extradited to Kazakhstan if sent to Russia or Ukraine because such a move would violate international agreements.
January 10 2014, 10:33