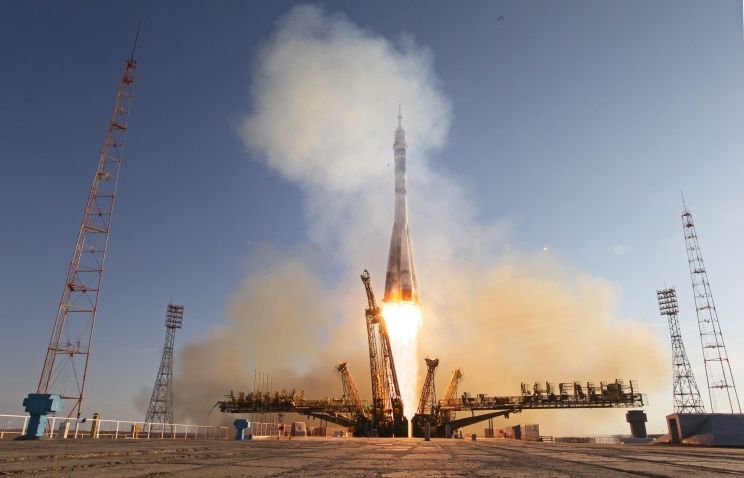 Photo:ITAR-TASS"We would not like Baikonur to ruin," Talgat Musabayev, Head of the National Space Agency of Kazakhstan, said in an interview, itar-tass.com reports.
At the end of last year, the governments of Russia and Kazakhstan fixed a roadmap for the use and development of the space launch facilities of the Baikonur cosmodrome and of the city of the same name.
Talgat Musabayev, Head of the National Space Agency of Kazakhstan, told the newspaper Izvestia about the rules according to which the world's largest space launch center would begin to operate in future.
"Changes will concern the launch complex for Zenit carrier rockets and Baikonur city proper. In point of fact, we agreed on arrangements for their joint use and servicing. We agreed on that and recorded it on paper that a project for the establishment of a space rocket complex 'Baiterek' will be implemented with the use of the carrier rocket Zenit. Before January 2015 that complex will be withdrawn from Russia's lease holding and turned over to Kazakhstan which will assume spending on its maintenance — about $10 million. However, this also refers to a joint use of the complex.... We also plan in future to upgrade Zenit space rocket so as to develop on the basis of the complex a heavy-duty space rocket capable of replacing Proton subsequently. We also agreed to mull the possibility of co-development of a light-class rocket for Baikonur," Musabayev said. He emphasized that Kazakhstan "eyes becoming a space faring power".
"Neither me nor any sober-minded person in Kazakhstan wants Russia to quit Baikonur. We are partners and allies, and it is normal to have joint strategic projects for this level of interstate interaction. If Russia gets minded sometime in the future to quit Baikonur, we would not like Baikonur to ruin. We shall do everything we can for the Baikonur to remain the gate into the outer space, and we shall be implementing the space program on our own," Musabayev pointed out.
January 9 2014, 16:08