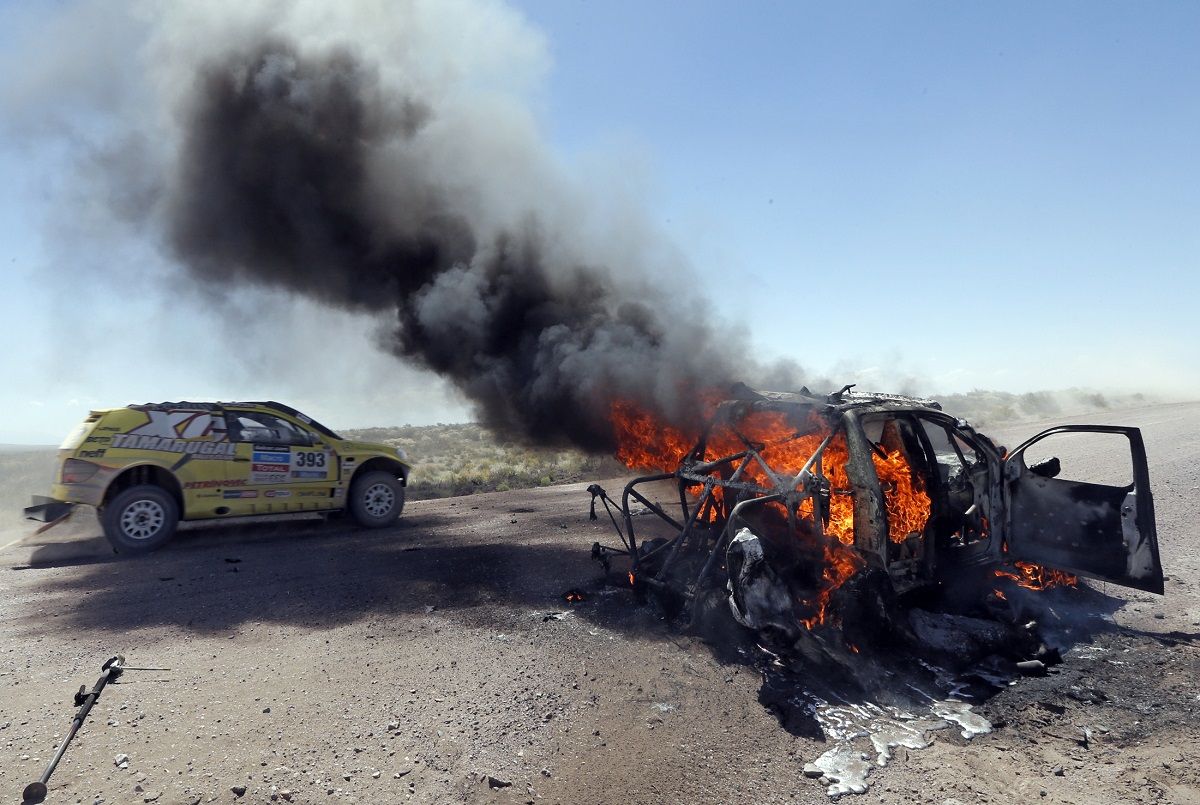 AFP - Getty ImagesKazakhstan rally car was burnt at the second stage of the rally-marathon Dakar 2014. The crew of Bauyrzhan Issabayev and Gabdulla Ashimov fell out of the race, their car was completely burnt. The rear wheel was damaged at the 310-kilometer mark. The crew was evacuated, the racers were not injured.
Gabdulla ASHIMOV, NAVIGATOR OF CREW:
- I noticed that the sticker on back of our car began to shrink. We stopped and I warned that a fire started. The truck ignited quickly, and within 3-5 minutes it was completely burnt. We hope that the crews of Denis Berezovsky, Aydin Rakhimbayev and Arthur Ardavichus will reach the finish line and get the Dakar medals for our team.
The second day of transcontinental race turned out to be a difficult for crews of Astana Motorsports. This is a special stage of 400 kilometers of rocky roads. The crew of Denis Berezovsky and Ignat Falkov improved their positions from 71st to 62nd place. Crew of Aydin Rakhimbaev and Vladimir Demyanenko occupied the 24th place as a result of the second day of race. The crew performing on the Tatra car is in the 23rd position. This crew consists of bronze winners of 'Dakar -2012' Arthur Ardavichus, navigator Alexey Nikizhev and mechanic Radim Kaplanek.
Arthur ARDAVICHUS, PILOT:
- We had to stop in the most inconvenient place in the sands, because we found an oil leak. It took us one hour to repair the car. But the marathon continues. We still have all night. Go, Astana!
January 8 2014, 10:45