By Saule Tasboulatova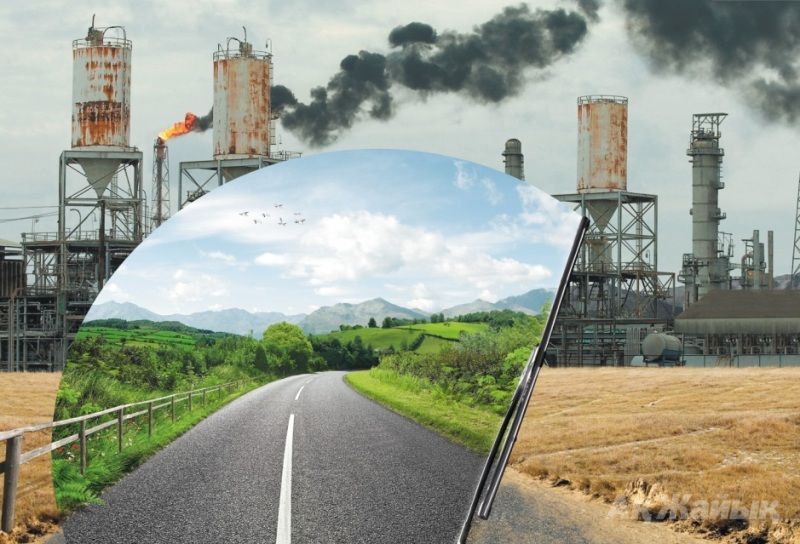 In 2013 according to the audit results of the Ecology Department of Atyrau Oblast 352 violations were identified and 137 improvement notices were issued for the amount of 16.6bn tenge. The vast majority of these fines were not paid yet.
Erbol Kuanov, the Head of the Ecology Department of Atyrau Oblast, says his department submitted 70 improvement notices for enforced recovery to the specialized inter-district economic court of Atyrau Oblast. The court satisfied only 18 claims for the amount of 12.8 billion tenge and other claims are still under consideration in various judicial levels of review.
In 2013 during the scheduled inspection of Renko Kat LLP it was revealed that the company performs land reclamation activities on the territory of their base without obtaining positive conclusion of state environmental expertise. Reclamation activities were suspended by the court ruling.
During scheduled inspection of Locomotive Service Center JSC it was revealed that the sewage water treatment plant was faulty and the currently their activities for rendering services were suspended by the court decision until they rectify the fault conditions.
During unscheduled inspection of EmbaMunayGaz JSC, the operator of "South-East Novobogat", "East Makat" and "Zhanatalap" oil fields, it was established that the company was not following the process requirements for utilization of associated gas and instead they were using barbaric methods by blowing the gas into the atmosphere at these fields (see "Environmentalists reveal ZhaikMunayGas pipe discharging gas to air" (EMG subsidiary). Currently the development of all three fields has been suspended by the court decision.
- I am not in chase of performance indicators,- says E. Kuanov. - If subsoil user violates the law, then all these fines are part of inevitable administrative process. My main goal is not to collect billions of tenge, but to ensure a stable ecological situation. And for this sake it is necessary to take strict measures. Moreover, the powers and authority of Ecology Department are much wider than imposing penalties and calculation of ecological damage. Last year on the basis of court ruling we suspended the activities of three oil fields and other companies. It never happened before..
January 4 2014, 11:58