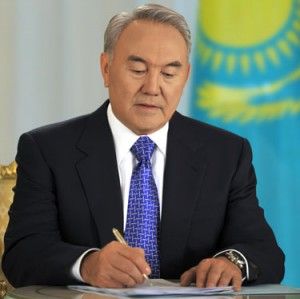 On December 1, this year, Kazakhstan will for the first time celebrate a new state holiday - Day of the First President.

In honor of this holiday Astana will hold big festive events. Sports competitions and various concert programs will take place. Opening of a sports complex and three kindergartens for 800 seats is planned.

In honor of this holiday the Museum of the First President holds a big exhibition from the fund of the personal archive of the Head of State. The exhibition presents exclusive materials connected both with Nursultan Nazarbayev's personal biography and with the history of Kazakhstan over the years of independence.
October 19 2012, 11:20