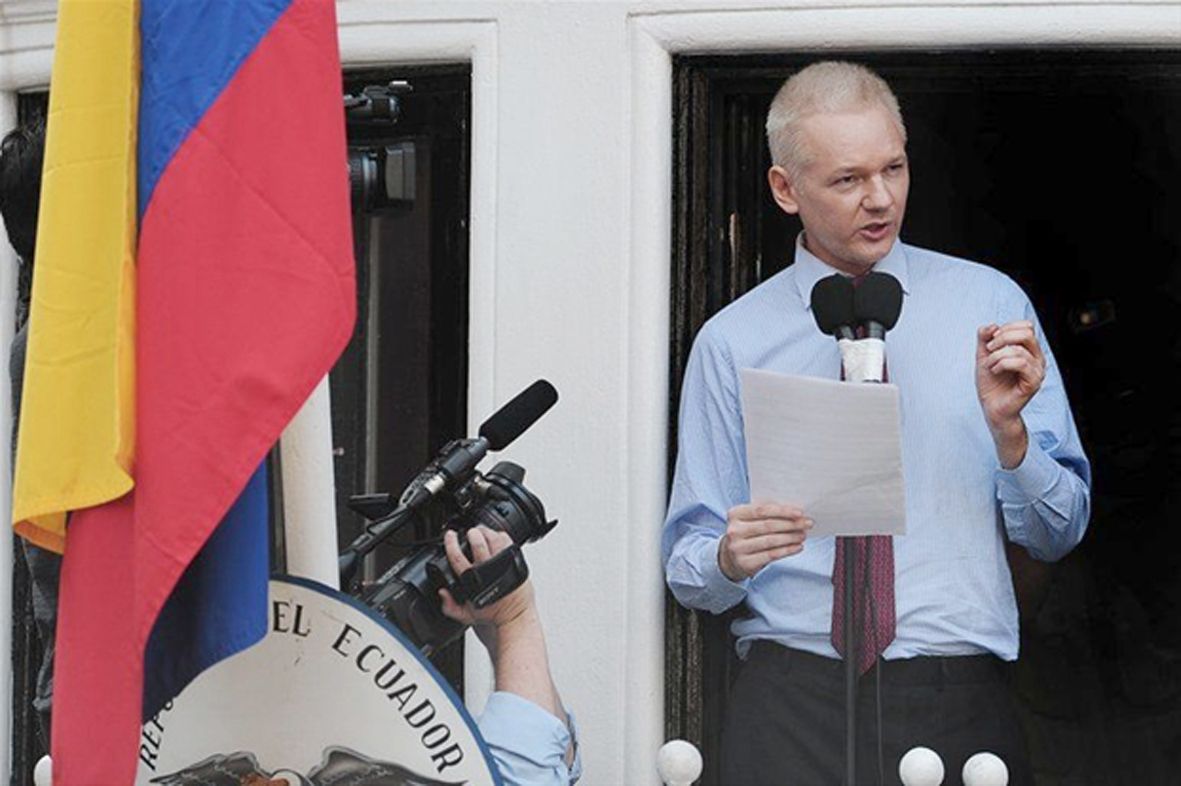 WikiLeaks founder Julian Assange on Sunday thanked his supporters from a balcony at the Ecuadorian embassy in London and called on the United States to stop "witchhunt" against the organization and other whistleblowers, according to Xinhua.
The 41-year-old Australian received political asylum from Ecuador on Thursday, but was denied safe passage out of Britain. The British police have been stationed outside the Ecuadorian embassy in central London since Assange took refuge two months ago, in a bid to arrest him if he walked out of the embassy.
In his first public appearance since he was granted asylum by Ecuador, Assange thanked his supporters outside the embassy and around the world, and expressed gratitude to Ecuador and other South American countries, as well as to his staff in WikiLeaks and his family.
Assange asked President Barack Obama to "do the right thing."
"The United States must renounce its witchhunt against WikiLeaks," he said.
He also called on the United States to release Bradley Manning, the American soldier who has been charged with aiding the enemy by passing secret files to WikiLeaks and has been awaiting trial for two years.
The WikiLeaks founder and former hacker has embarrassed several governments, including the United States authorities, by publishing millions of secret diplomatic cables on the Internet.
He was charged with rape and sexual assault by Sweden in 2010, which he denied, and was arrested in Britain later that year. Assange has fought a lengthy legal battle against extradition, but he failed this May when the Supreme Court ruled in favor of his extradition to Sweden.
Assange feared that his return to Sweden would lead eventually to his extradition to the United States to face the anger of the authorities over his publishing of secret diplomatic cables.
Ecuadorian government said they granted asylum to Assange because his concerns for unfair trials and political persecution are legitimate, and they were denied guarantee from Sweden and the United States that Assange would not be extradited to the United States in the future.
inform.kz
August 23 2012, 19:49