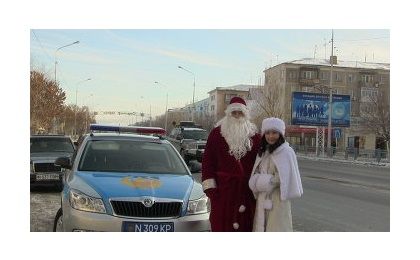 In the city of Kyzyl-Orda traffic policemen, dressed as Santa and Snow Maiden, greeted drivers and pedestrians and wished them Happy New Year, reports auto.gazeta.kz, citing the press service of Internal Affairs Department of Kyzyl-Orda Oblast on Saturday.
Instead of magic wand police officers dressed as Santa had in their hands a traffic baton.
"Administrative police inspectors dressed themselves into Santa's and Snow Maiden's clothes and were giving away reflecting flickers to pedestrians and road maps of Kazakhstan and traffic regulations' brochures to the drivers", - reads the press release. And children received from road policemen the disks with animated film about traffic rules "Zholdos is rushing to rescue".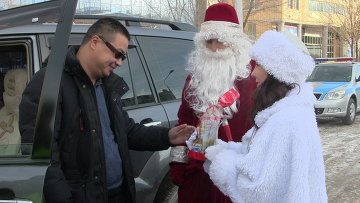 December 28 2013, 17:31