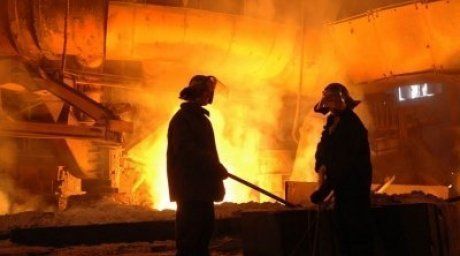 Photo courtesy of ArcelorMittal TemirtauArcelorMittal Temirtau is going to reduce the number of jobs by 2,500 in 2014. Viktor Schetinin, vice-chairman of Zhaktau steel workers union, tengrinews reports.
According to Viktor Schetinin, scheduled shutdown of several no longer demanded units is the key reasons behind the personnel axing in ArcelorMittal Temirtau. "Several shops, that are technologically no longer need, were be shut down. (...) However, these are not actual cuts: these 2,500 jobs will be outsourced," he pointed out.

Every employer annually plans the number of personnel when making plans for the year. ArcelorMittal Temirtau has approved 12,028 employees for 2014, which is 2,500 less than in 2013. In 2012 the staff of the plant saw a planned cut by 3,000 people.

"These are not just a cuts, but also voluntary resignations, natural decline, such as death and dismissals for misconduct at work, and for violations like theft," Schetinin said.

Meanwhile, the planned layoffs also look like an attempt to comply with the instructions of the co-owner of ArcelorMittal, Indian billionaire Lakshmi Mittal. He came to Kazakhstan earlier this month to met with the top and mid ranking managers of ArcelorMittal Temirtau plant. He criticized their action plan for the year 2014 and called them put more efforts into decrease the cost of production and remove people from the positions where they are not needed to cut costs. The tycoon promised to invest into the Kazakhstan plant only if it is competitive and makes money.
December 28 2013, 10:48