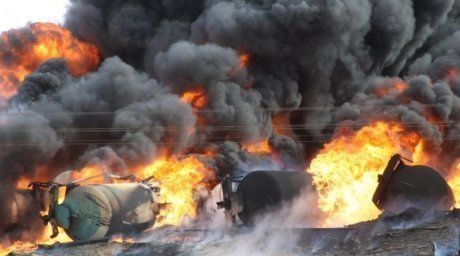 Ecologists have estimated the damage caused by the fire and spill at the railway crossing near Aktau city in western Kazakhstan, tengrinews reports citing the Ecology Department of Mangistau Oblast.
According to the information, the damage to environment made 120 million tenge ($779 thousand). Emir Oil Company has to pay this amount as a fine.
The petroleum train fire near Aktau happened on November 16, 2013.

The accident caused spilling and burning of 1200 cubic meters of oil from 17 train tanks. The area of the petroleum spill made 3480 square meters.

The assistant train driver died in the accident when the fuel flared, while the train driver survived and was delivered to a hospital in a grave condition.
December 27 2013, 11:07