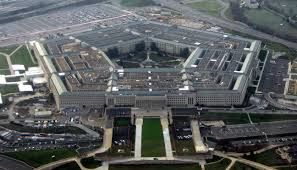 The Ministry of Defense of the United States is constructing a biological laboratory in Kazakhstan that is to be located on the perimeter of the Russian territory and potentially threatens the security in Russia and Central Asia, Chairman of the Ural Regional Information and Analytical Center of the Russian Institute for Strategic Studies Dmitry Popov expressed such opinion, ca-news.org reports.
The construction of the Central Reference Laboratory in Almaty began in 2010 with financial support of the U.S. Defense Department. Exploitation of the laboratory is expected in 2015.
Officially, the laboratory in Almaty is aimed to ensure the safety of especially dangerous pathogens remaining in Kazakhstan from the Soviet military biological program. In fact, according to the expert, this laboratory can be used by the U.S. for the development of the biological weapons.
Manager of the program is Senator Richard Lugar, closely associated with the American military establishment. The cost of the laboratory in Almaty will be $108 million.
Dmitry Popov believes that Americans may conduct prohibited testing of biological agents, and other activities on the laboratory. The expert notes that any prohibited activities with biological agents will primarily undermine the safety of the Kazakhstan and threaten its population.
December 26 2013, 16:20