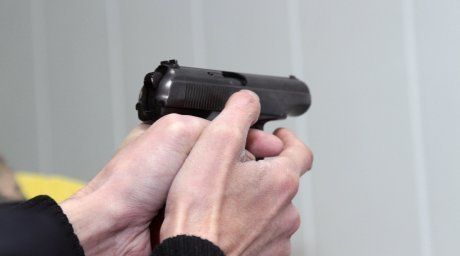 Zhandos Akhmetov, First Deputy Head of the Agency for Fighting Economic and Corruption Crimes (Financial Police) of North Kazakhstan Oblast, has been shot dead, tengrinews reports citing its source.
According to the source, Akhmetov's body was found at around 8:00 p.m. on December 24 in the entrance hall of the apartment building where he lived. According to the preliminary data, Akhmetov drove up to his apartment on Yubileinaya Street with his 12-y.o. son and was killed with five gun shots; one of them was made to his head. His son is alive, but the information has not been officially confirmed yet. It is also not clear whether the boy witnessed the attack or saw the attacker.

First Deputy Head of Financial Police Department of North Kazakhstan Oblast Zhandos Akhmetov was supervising several cases, police investigations and an operational-investigations group.

"The Internal Affairs Department of North Kazakhstan Oblast has initiated the criminal case over the murder. The region's Department of Internal Affairs is considering all the versions. There is a possibility that the murder may be connected to Akhmetov's work," the financial police commented on the murder.

December 25 2013, 11:30