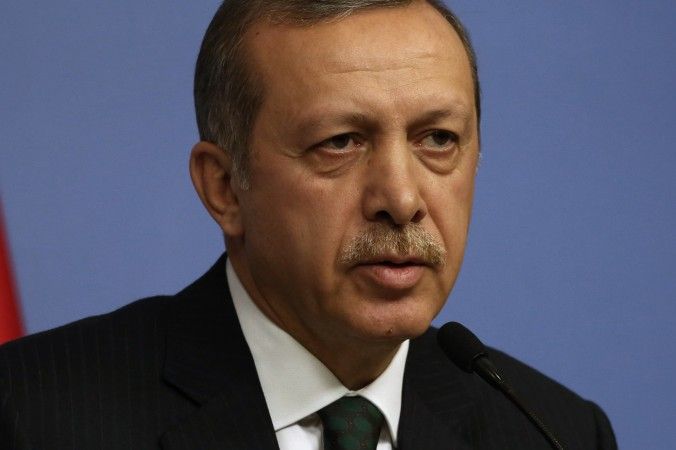 Turkey's Prime Minister Recep Tayyip Erdogan. Credit:APTurkey's interior minister says he has offered his resignation to Prime Minister Recep Tayyip Erdogan over a corruption scandal that has resulted in his son's arrest, theepochtimes.com reports.
Interior Minister Muammer Guler told the Anadolu Agency on Sunday that he was awaiting Erdogan's decision on the issue.
Guler's son, Baris, and the son of Turkey's economy minister are among 24 people arrested on bribery charges this week.
Erdogan was expected to reshuffle his Cabinet in the coming days to replace three ministers who are running for mayoral posts during local elections in March. Reports said Erdogan would expand the Cabinet re-shake to exclude Guler and other ministers implicated in the scandal.
Erdogan has denounced the massive bribery and corruption probe targeting his allies as a plot to discredit his government.
December 23 2013, 09:45