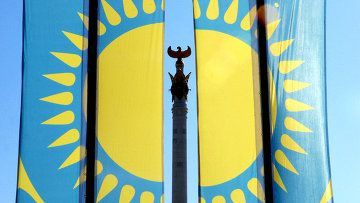 Today, on December 16, Kazakhstan celebrates the Independence Day. 22 years ago our country declared itself independent and sovereign state, azh.kz reports.
Every generation of the Kazakh people dreamed of this happy moment – the independence day.
Throughout the country, today, on the occasion of the national holiday festive events were held. In the evening in every city there will be fireworks.
According to President Nazarbaev, the people of Kazakhstan have asquied as a gift seven invaluable possesions. The first one is "our sacred and decent country". The 2nd is the unity of our people. The 3d is our culture and our language. The 4th is the industrial -innovative economy. The 5th is the Society of Universal Labour. The 6th is Astana, the capital. And the 7th property of the people is the global responsibility, as well as common for all the people of the world -the initiaves.
December 16-17 in Kazakhstan are official days off.
December 16 2013, 20:22