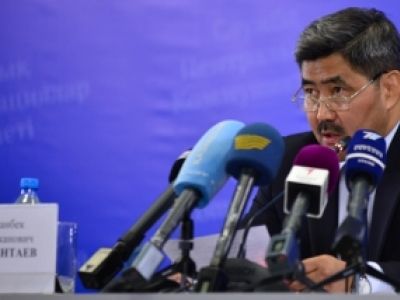 Tastanbek EsentayevKazakhstan athletes will receive on 250,000 dollars for the first place at the 2014 Olympic Winter Games in Sochi, chairman of RK Agency for sports and physical culture Tastanbek Esentayev said during a briefing in the Central Communications Service for the President of Kazakhstan, bnews.kz correspondent reports.
"According to the decree of the government, there will be financial stimulation, the athletes will be awarded 250 thousand dollars for the first place , 150 thousand dollars - for the second place and 75 thousand dollars-for the third place,"chairman of agency said.
Esentayev noted that Kazakhstan team has no legionaries among the athletes.
"We are preparing 104 athlete to qualify for participation in the Winter Olympics.We plan to obtain more than 40 licenses. All athletes are generally local, we have no legionaries, all of the athletes are citizens of Kazakhstan," he emphasized.
December 12 2013, 13:43