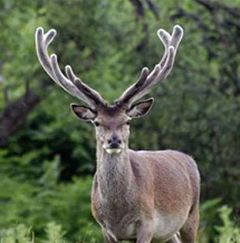 There is now a deer kingdom in the south of Kazakhstan. Three hundred hectares of land were given over to the Red Book animals. Experts refer to the experiment as unique and a forced measure as the last Bukhara deer was seen in the wild in the mid-1960s.
"This project began in 1999 with the support of a Norwegian organization and was headed by the Baidauletov Institute of Zoology,"-says Shafkhat Khandullayev, Director, Turkestan State Department of Forest Conservation and Animal Welfare.
7 Bukhara deer were the first inhabitants of the nursery. Now the family has grown to 54 animals. Most of them already live on their own, outside a mesh cage, but still within the nursery. According to experts, if at least a half out of 30 released deer survives, the experiment can be considered a success.
caspionet.kz
October 17 2012, 20:43