By Zulfiya Bainekeeva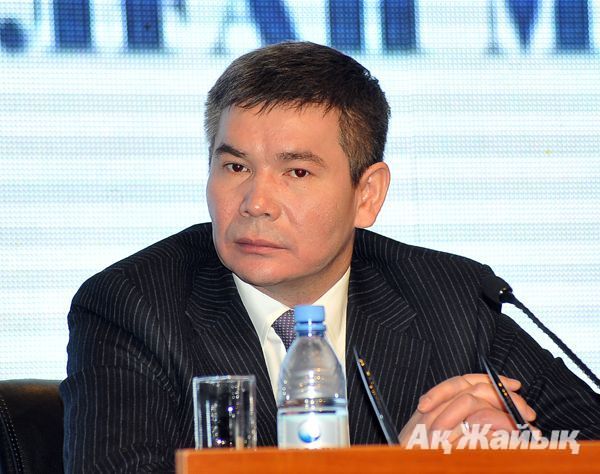 Yesterday the Agency for combating economic and corruption crimes sent ex-governor Bergey Ryskaliev's case about organized criminal group to the Prosecutor's office of Atyrau Oblast.
According to the press release circulated by the Financial Police, there are 22 names indicated in the criminal case. 11 defendants are under arrest, 9 – are under home arrest, 2 – are under travel restrictions. Bergey Ryskaliev himself and his brother Amanzhan Ryskali, ex-Majilis Deputy, as well as other 9 crime associates are internationally wanted (the directors of a number of affiliate construction companies – Aibat Suleimenov, Artyom Danevich, Bergey's brother-in-law Rustem Al'bakasov and others).
It is know from the official statements that the total damage caused by Ryskaliev's organized criminal group amounts to more than 71bn tenge. Out of this sum the property returned to the state is estimated at 23,6bn tenge.
During investigation over 580 items of movable and immovable property were arrested for the total amount of 42bn tenge (5 incomplete construction facilities; 73 land plots; 2 office buildings, 13 houses, 12 offices, 23 apartments, 197 vehicles, 31 shares in authorized capitals of commercial organizations, 145 units of various equipment, 19 bank accounts).
Besides, accounts belonging to Ryskalievs have been arrested in Switzerland by the Prosecutor's Office of the Swiss Confederation. The significant amounts of money were discovered in 3 bank accounts in Swiss banks belonging the Ryskalievs and their close relatives (sums in excess of 100mln euros were reported).
On Jun 11, 2012, the Swiss Confederation received international order about implementation of investigative actions on the territory of this state.
In August of 2012 when Ryskaliev was relieved of his duties, the following officials were arrested: Deputy governors Bolat Daukenov and Askar Abdirov, Mayor of Atyrau Askar Kerimov, the Head of regional financial administration Baurzhan Dzhantemirov and a number of heads of regional administrations.
The Prosecutor's Office has only 10 days for studying the case papers. Then it will be taken to court.
December 5 2013, 08:00