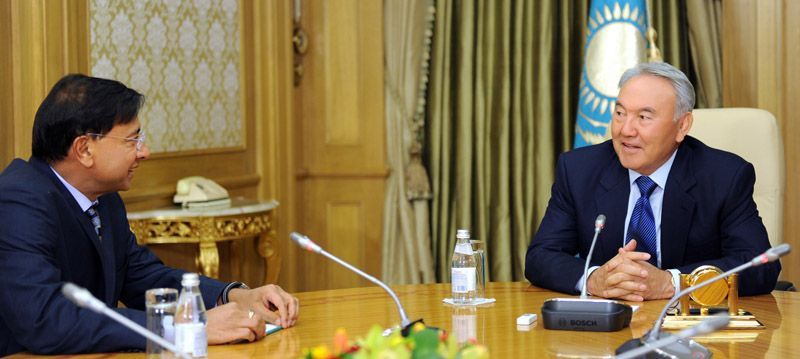 The president of Kazakhstan Nursultan Nazarbayev received the Chairman of the Board and the General Director of ArcelorMittal Company Lakshmi Mittal, Akorda press service reports.
In the course of the meeting the parties discussed the existing conditions and future prospects of the metallurgical industry of the country.
Mittal informed Nazarbayev about the priorities in the current activities and company investment plans for the future.
During the meeting the Head of State emphasized the need for paying attention to enhancing social responsibility and improvement of working conditions in the company, which should be in line with good corporate citizenship policy of the company.
Source:akorda.kz
October 17 2012, 20:01