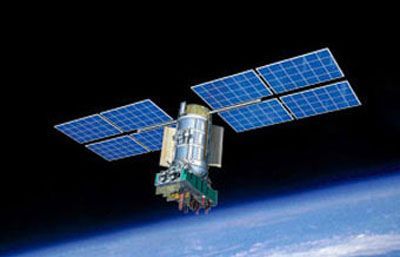 Production of satellites and integrated parts will reportedly kick off in Kazakhstan in 2015, Vice Chairman of the National Space Agency (Kazcosmos) Meirbek Moldabekov announced at the Tuesday press briefing of the Central Communications Service, inform.kz reports.
In his words, it will happen only after a spacecraft assembly and test center will be launched in Astana.
"After the launch of the spacecraft assembly and test center in 2015, 55% of Kazakhstani content in production of satellites will be provided. For instance, if a satellite is worth of $100 million, half of that sum will be realized in Kazakhstan," Mr. Moldabekov elaborated.
According to Kazcosmos, the project includes construction of a spacecraft assembly plant and creation of a design bureau with the pilot production.
December 3 2013, 16:23