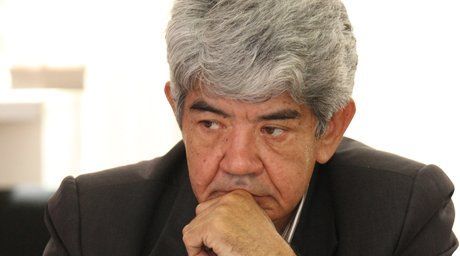 Mels Eleusizov, chairman of NGO "Tabigat"The Almaty Department of Natural Resources and Environmental Management filed a 15-million tenge suit against Tabigat movement chairman Mels Yeleusizov for public disinformation about mass chopping of trees in the city, interfax.kz reports on Thursday.
"We are seeking a compensation of 15 million tenge (152.72/$1) for moral damages. At the preliminary hearing, the judge accepted the information circulated by Yeleusizov to conduct a fact checking," the head of the Department of Natural Resources and Environmental Management Altai Rakhimbetov told Interfax-Kazakhstan on Wednesday.
Earlier the city authorities filed a complaint against Yeleusizov for public allegations of using cut down trees for producing heating pellets. The authorities emphasized that cutting down trees was part of the tree health care program.
He reportedly said that "during the months of fall 11,000 young trees were planted. Only old and damaged trees were cut down. Felled trees were given to the poor to heat their homes and the rest were disposed in landfills."
Yeleusizov had told Interfax-Kazakhstan that he was ready to defend his honor in court.
November 28 2013, 17:24