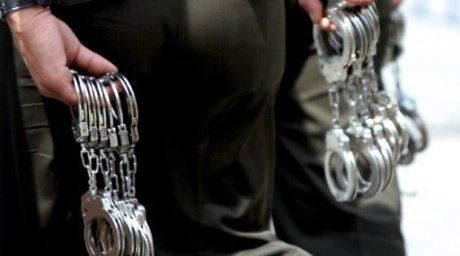 The President of Kazakhstan Nursultan Nazarbayev has ratified the treaty with China on transferring Kazakhstani convicts to Kazakhstan, reports Tengrinews referring to the presidential press office.
"The President has endorsed the law "On ratification of the treaty between the Republic of Kazakhstan and the People's Republic of China on transfer of convicts,"" Akorda.kz , the official website of the President reports. The President has also endorsed ratification of a similar agreement with the Republic of Turkey.

Earlier the Parliament of Kazakhstan ratified the Treaty between Kazakhstan and China on the transfer of the convicts. "With ratification of the Treaty we will be able to send official inquiries (…). We think that this procedure will allow as to return at least 10 out of 15 convicted Kazakhstanis," said Deputy General Prosecutor of Kazakhstan Zhakyp Asanov at the plenary session of the Senate (the upper house).

According to Mr. Asanov, at the moment 15 Kazakhstanis are serving sentences in Chinese prisons. "12 of them are sentenced to life imprisonment and the remaining 3 are sentenced to 10 year of imprisonment. For instance, a citizen of Kazakhstan Kasenov who worked as a train conducted got his life sentence for smuggling endangered turtles. He is serving his sentence in Urumqi since 2002, " said Mr. Asanov.

Also, the treaty on extradition of sentenced Kazakhstanis was previously signed
with Italy. "As the treaty comes in effect each country will have a legal base for transferring their citizens back home, which would certainly facilitate serving of sentences for the convicts. Serving a sentence in a foreign country hiders communication with relatives and poses a language barrier isolating the convicts. Homeland prisons will facilitate the return of the convicts back to the normal life after serving the sentence, " the Prosecutor General's Office said explaining the provisions of the Treaty.

According to the Prosecutor General's Office information, 20 Chinese convicts are serving their sentences in Kazakhstan's prisons.
November 25 2013, 16:08