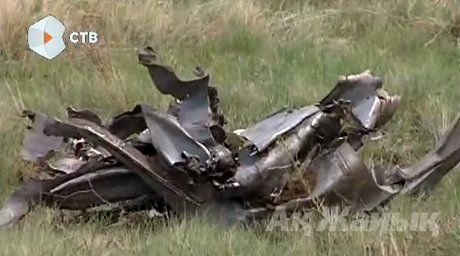 Repair badly carried out in Russia was the cause of the MiG-31 aircraft's crash in Karaganda Oblast in Kazakstan, Zhenis Temekov, the representative of the Chief Military Prosecutor's Office, said at at the press briefing on Nov. 21 azh.kz reports.
"Investigative actions and forensic examinations have been carried out during the investigation. According to conclusions of Russian experts, the cause of the crash was the disconnection of the steering gear as a result of spontaneous unscrewing of the nut," Temekov said.
Temekov also said that according to the conclusion of the incident by the investigation commission, the technical problems occurred as a result of the infringement of installation work during the repair of the aircraft at the 514th aircraft repair plant in the Russian city of Rzhev.
It should be noted that the Mig-31 aircraft crashed near the village of Prostornoye in Karaganda oblast's Shet district on April 23, 2013 during planned training flights.
November 22 2013, 11:48