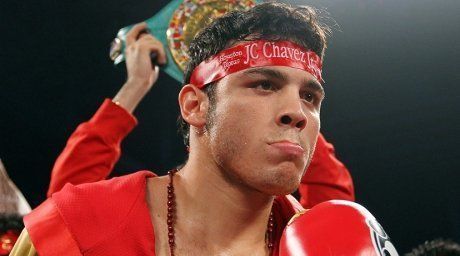 Julio Cesar Chavez Jr. Photo courtesy of hbo.com
The most suitable rival for WBA middleweight World Champion Gennady 'GGG' Golovkin from Kazakhstan has been announced, Vesti.kz reports.

Kazakhstan boxer Gennady Golovkin successfully defended his WBA world middleweight title by winning over American boxer Curtis Stevens on November 2. Gennady is still choosing his next rival.

The bout between Golovkin and Stevens entered the TOP 3 most top-rated fights of 2013. The viewership of the fight made 1.416 million viewers average and peaked at 1.566 million spectators. This put the fight into the third line in the list of the most top-rated bouts of the year. Miguel Cotto vs Delvin Rodriguez is the leader of the list, Julio Cesar Chavez Jr. vs Bryan Vera is in the second place.

Mexican boxer Julio Cesar Chavez Jr. is often mentioned as a potential next rival for Golovkin, who gained 4 victories this year and has been named the 'most avoided man in boxing'.

"What Golovkin needs, is a major scalp - a popular fighter with a great fan base, who will help raise his profile and popularity among the boxing television audiences in America. If HBO's viewing figures are an accurate indication, then Chavez is that opponent. And although Chavez is not the unification bout he craves, he would be a notable feather on his cap that offers maximum exposure by virtue of his famous fighting name and loyal fan base. If Chavez is to be one of 'GGG's opponents in 2014, his profile will rise precipitously in the United States. If he were to knock him out, the rise would be meteoric," the GiveMeSport.com writes.

Earlier, American boxer Peter Quilin, the WBA world champion in middleweight, intended to face the star boxer from Kazakhstan Gennady 'GGG' Golovkin.

The 31-y.o. professional boxer from Kazakhstan has 28 victories out of his 28 fights and ended 25 of them with KOs.


November 20 2013, 15:43