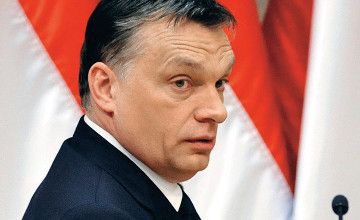 Today has began a two-day official visit of the Minister of Foreign Affairs of the Republic of Kazakhstan Erlan Idrissov in Hungary, the press service of the Foreign Ministry reports.

During the first day of the visit Idrissov opened the meeting with Hungarian Prime Minister Viktor Orban. The meeting discussed the problems associated with the intensification of bilateral cooperation in political, trade, economic and cultural spheres as well as preparation for the upcoming 2014 visit of the President Nursultan Nazarbayev to Hungary which will give powerful impetus to the strengthening of the Kazakh-Hungarian relations.

Idrissov and Orban noted that the most promising areas of economic cooperation include transfer of high technology, promotion of joint projects in agricultural and oil and gas fields as well as in the pharmaceuticals, tourism, construction and transport.

Meeting with the Minister of National Economy Mihai Varga discussed the issues of trade and economic cooperation in more details. The Hungarian Minister said that he considers himself "half Kipchak" and, in his opinion, the common historical roots of the peoples of the two countries should promote the establishment of complete and mutually beneficial economic partnership between Kazakhstan and Hungary.

Erlan Idrissov expressed full agreement with the speaker calling on the Hungarian side to the implementation of joint business projects in Kazakhstan.

Idrissov and Varga spoke ​​at the forum attended by heads of relevant departments of Hungary responsible for trade and investment as well as leading Hungarian businessmen interested in collaboration with Kazakhstan. Among the participants were representatives of such companies as "Hungarian railways", "Aton Invest" (foreign investment), "Gedeon Richter" (pharmaceuticals), "TriGranit Development Corporation" (construction), "MOL-Hungary" (oil and gas), Hungarian Export-Import Bank, etc.

Today Idrissov plans to have a round table with the Foreign Minister and the President of the National Assembly of Hungary and the sign bilateral agreements in various fields.
November 19 2013, 16:37