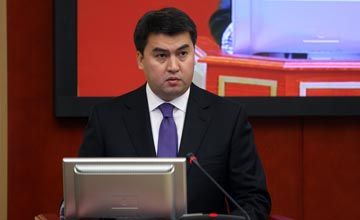 "A group of American Companies AES has been fined KZT 20 billion," Chairman of the Agency for Protection of Competition of Kazakhstan Gabidulla Abdrakhimov told the Government Hour in the Majilis.
"We have finished the investigation concerning the American companies AES. JSC AES Ust-Kamenogorsk Central Heating Plant, AES Ust-Kamenogorsk Hydropower Plant Llp, AES Shulbaniskaya hydroelectric power station and Energoservice were fined more than KZT 20 billion for anticompetitive concerted actions that led to unjustified increase in electricity rates," G.Abdrakhimov said.
According to him, court proceedings continue so far. The defendants appeal against the decision of the Competition Protection Agency in the international court in London.
KAZINFORM
October 15 2012, 12:37