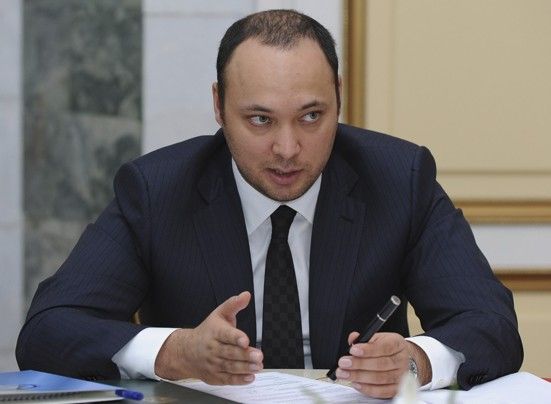 Maxim Bakiev faces extradition to the USAScotland Yard has arrested the son of the ousted former president of Kyrgyzstan in London. Businessman Maksim Bakiyev, 34, faces extradition to the US on charges of conspiracy to defraud and perverting the course of justice. Mr Bakiyev appeared at Westminster Magistrates Court on Friday and was released on bail until Dec. 7, independent.co.uk. reports on Sunday. The amount of the bail is unknown.
Maksim Bakiyev arrived in the UK in June 2010, after his father, Kurmanbek Bakiyev, was forced out of power following a popular uprising. He is believed to have sought political asylum after arriving at Farnborough airport, Surrey, aboard a private jet.
He was detained by officers from the force's extradition unit after agreeing to go to a police station in the upmarket Belgravia area of the city, and released on bail until his next court hearing on Dec. 7, reports washingtonpost.
The U.S. Embassy in Kyrgyzstan said that if convicted, Bakiyev could face a lengthy prison sentence.
Kyrgyz prosecutors say that companies owned by Bakiyev avoided almost $80 million in taxes on aviation fuel sold to suppliers of a U.S. air base in the country, a key refueling point for warplanes flying over Afghanistan and a major hub for combat troop movement.
Kyrgyz authorities said no extradition agreement exists between the Central Asian nation and Britain, but that Bakiyev could be extradited to face trial in the U.S.
His father, Kurmanbek Bakiyev fled to Belarus, where he now lives under the auspices of its authoritarian President Alexander Lukashenko.
Kyrgyzstan has seen the overthrow of two governments in its short history since gaining independence amid the collapse of the Soviet Union in 1991.
WKT
October 15 2012, 10:23