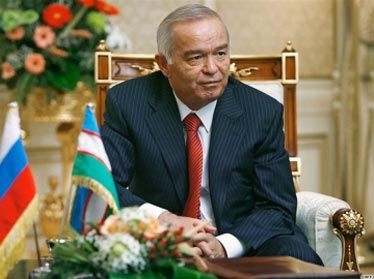 Usually wary of Moscow-led initiatives, Uzbekistan has suddenly expressed cautious interest in joining the Customs Union of Belarus, Kazakhstan and Russia – the trade bloc Russian President Vladimir Putin has made a key feature of his foreign policy.

Senate Speaker Ilgizar Sobirov, the powerful head of the Uzbek parliament's upper chamber, showed interest in joining the Russia-led group on November 12 after meeting a delegation from the Russian parliament's upper chamber, the Federation Council, Russia's Itar-Tass news agency reported.

Sobirov reportedly said Uzbekistan holds a "positive" attitude toward possible membership in the trade body, which lately has been marked by increasingly rancorous internal disputes. "I think we shall support," Itar-Tass quoted him as saying, in a report light on details.

Uzbekistan's interest in the Customs Union makes sense on paper. Russia is the country's largest trade partner, according to statistics distributed in Uzbek media by the State Statistics Committee.

Russia is also the primary magnet for the millions of Uzbek labor migrants who sent about $5.7 billion home in remittances last year, or the equivalent of 16.3 percent of GDP.

But strategically located Uzbekistan has had a tetchy attitude toward Russia-led organizations in the past. In 1999, Tashkent quit the Collective Security Treaty Organization – a sort of post-Soviet NATO-light. It rejoined in 2006, after the West criticized Tashkent for the massacre of unarmed protestors in Andijan in 2005, and again suspended membership last year.

As NATO forces prepare to withdraw from neighboring Afghanistan next year, Tashkent stands to lose lucrative transit fees and, Russian analysts like to point out, cannot afford to turn its back on Russia.

The Customs Union is seen in some corners as a neocolonial tool Putin is using to regroup former Soviet republics under Moscow's umbrella. Armenia and Kyrgyzstan are eager to join; Tajikistan and Moldova have expressed interest. And Moscow has made it clear it will play dirty to get Ukraine to join.

But there are widespread complaints that Russia is abusing its economic leverage within the group, making the body not necessarily appealing to small states with independent-minded leaders. So some will see Uzbekistan's sudden interest as a lightly veiled bargaining tactic to elicit favors from Moscow.
November 13 2013, 17:16