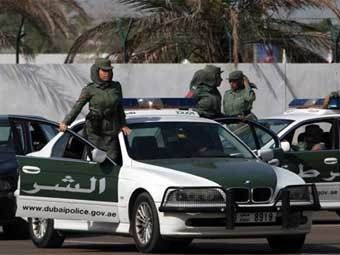 In Dubai on the night of October 30, the local police arrested 12 Kazakhstan nationals. One of the arrested was from the city of Oral, says the source to Uralskaya Nedelya newspaper.
The incident was reported to Uralskaya nedelya by a friend of one of the detainees (a native of Western Kazakhstan) who currently lives in the UAE. He refused to identify himself. According to him, on the night of October 30, Special Ops Unit soldiers broke into the house where Kazakhstan citizens lived and arrested 14 people including 12 Kazakhstan nationals. According to the source, all the detainees were working for a firm that imported used cars to Kazakhstan. The names of two of the arrested Kazakhstanis are Asylbek Shukranov (from Oral) and Nurym Kuanysh. Shukranov was the director of the firm. Yet according to other sources, the detainees were on student visas and were studying at a madrasah.
The relatives and wives of the deinted Kazakhstan people sent enquiries to the local Arab police deprtment, but the local UAE police chief denies arresting any Kazakhstan nationals. It is unknown what was the reason for arrest.
To recall, a week earlier, another Kazakhstan citizen from the city of Atyrau called Myrzabek (the surname is yet unknown) was arrested at the Dubai International Airport.
The Ministry of Foreign Affairs of Kazakhstan sent an inquiry concerning the report from the relatives of the arrested Kazakhstanis.
According to the MFA spokesman Nurzhan Aitmakhanov the relatives appealed to the Consulate General of United Arab Emirates in Kazakhstan. No answer to their inquiry has been received so far.
The charges and the fate of the arrested Kazakhstan citizens remain unknown to their families and friends.
The source who contacted Uralskaya Nedelya newspaper said that he is hoping that information will reach the human rights protection organizations who can get involved into this case. According to him, there are no human rights protection organizations in UAE where the detainees could apply.
November 3 2013, 21:52