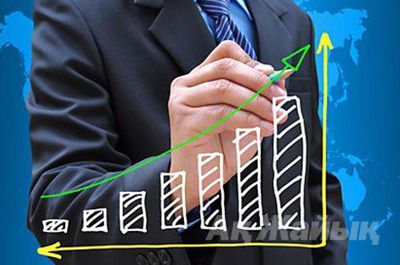 The World Bank and International Finance Corporation (IFC) ranked business climate in 189 counties on 11 indicators of "Doing Business" rating. Kazakhstan has ranked 50th (versus 53d in 2013) taking place between Slovakia and Tunis in the "Doing Business 2014" ratings, improving its position in the rankings by three points, azh.kz reports.
Earlier the report stated that Kazakhstan was on the 49th place in Doing Business-2013 rating. But the researchers noted they corrected the last year's ratings and they are based on 10 indicators. This year the information about four new countries - Libya, Myanma, San-Marino and South Sudan - have been included into the report and the total number of countries participating in the ranking is 189.
According to the report Kazakhstan strengthened its position in Dealing with Construction Permits (4 slots up – 145th place), Registering Property (9 slots up, 18th place) and Resolving Insolvency (1 slots up -54th place).
The worst positions demonstrated by Kazakhstan are: International Trade (186th place). During the calculation of this indicator the experts assess the number of documents required for export and import and the cost of export-import (in dollars per container).
Singaporeis leading the list of the countries with the most favorable conditions for doing business. Alsoin the list of 10 countries with the most favouralbe conditions for regulation of business were included: Hong Kong, New Zealand, USA, Denmark, Malaysia, South Korea, Georgia, Norway and Great Britain.Among the post –Soviet countries the leading positions are held by Georgia (8th place), Lithuania (17th place), Estonia (22), Latvia (24), Armenia (37), Kazakhstan (50), Belorussia (63), Kirgizia (68), Azerbaijan (70), Moldavia (78). On the rating list below Russia there is Ukraine (112), Tadzhikistan (143), Uzbekistan (146).
October 29 2013, 10:19