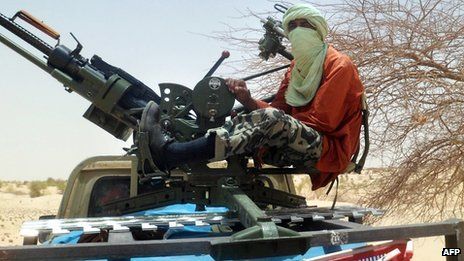 Kazakhstan's intelligence service believes that around 100 citizens from Central Asia's richest state are fighting global jihad in foreign lands, it has revealed.

The National Security Committee (known by its Russian acronym KNB) released its estimate of the number of citizens who have left the country to join extremist groups abroad on October 24 to Tengri News. Two days earlier a senior security service official denied reports stemming from a propaganda video circulating online that there are 150 Kazakhstani jihadis from a single family in Syria alone.

Rumors have long circulated that citizens of Kazakhstan are engaged in the extremist struggle abroad. In June KNB Chairman Nurtay Abikayev said there were 100 fighting on the Afghanistan-Pakistan border alone, suggesting that the latest figures may be conservative.

The security service is increasingly turning its attention to links between international extremist groups and radicals in Kazakhstan, which woke up to the extremist threat when it experienced its first suicide bombing in May 2011. It was then hit by a spate of further, mostly amateurish attacks throughout 2011 and 2012. Since 2011 terror-related incidents have left at least 67 dead, mostly suspects and law-enforcement officers.

Attacks have abated this year, which the security service puts down to its successes in thwarting them. This summer the KNB said it had foiled a major plot to blow up public buildings in Astana and target unidentified senior officials for assassination, for which six suspects were jailed for five to 10 years. The oil-rich west of Kazakhstan has seen several high-profile terrorism trials this year: 17 people received long prison terms after two separate trials in the city of Atyrau alone. Terrorism trials are held behind closed doors, making it difficult for outside observers to judge the threat from radicalism.

Not all suspects make it to trial: Many have been shot dead in confrontations with police, hampering intelligence efforts. Last month new regulations were adopted preventing the bodies of suspects killed in anti-terrorist operations from being handed over to relatives for burial.

Last month President Nursultan Nazarbayev approved a new state program to counteract terrorism and extremism. Critics of Astana's methods have expressed concern that it is casting the net too wide rather than only targeting dangerous radicals.
October 25 2013, 10:08