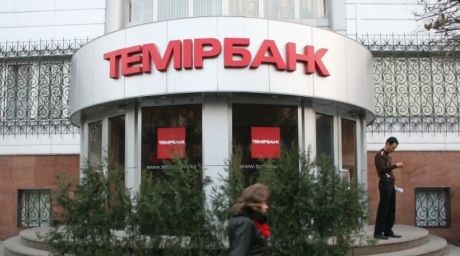 One of Almaty bank was robbed yesterday, on October 22, Tengrinews reports.

Robbers found their way into the office of Temirbank located at the crossing of Abay and Auezov streets in Almaty and stole around 37 million tenge ($240 thousand).

They accessed the building through a window on the side of the building that faces Abay street, one of the busiest streets of Almaty. They had to cut through iron bars on the window to enter, but didn't need to break the glass because the window was open.

The thieves stole the money from the bank's cash office located in the basement floor presumably during the lunch break. According to preliminary information, the money was just piled on a table there.

One of the intruders was spotted by a surveillance camera. He was dressed in the uniform of the bank's supply department. The exact number of the robbers is not known.

The bank has confirmed that it was robbed yesterday. "Police is working on the case. But we cannot provide any details (to the media) until the investigation is over. We have provided all the information to the investigating authorities," head of the bank's press-service Yevgeniy Alekseyev said.
October 23 2013, 15:06