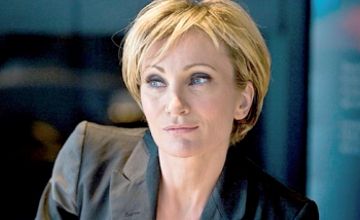 French singer Patricia Kaas is expected to give a performance in Astana within the framework of the Year of France in Kazakhstan.

The concert, set to be held at the "Kazakhstan" Concert Hall in the Kazakh capital on November 30, will be dedicated to the memory of the outstanding French performer Edith Piaf.

Ms Kaas will perform such well-known hits as Padam-Padam, Je t'ai dans la peau and even some tunes in Russian.

Currently, the French crooner tours the Russian cities of Tyumen, Samara, Kazan, Chelyabinsk, Perm and Izhevsk. After the concert in Astana, Kaas will present her show in Saint-Petersburg and Moscow.
October 23 2013, 09:37