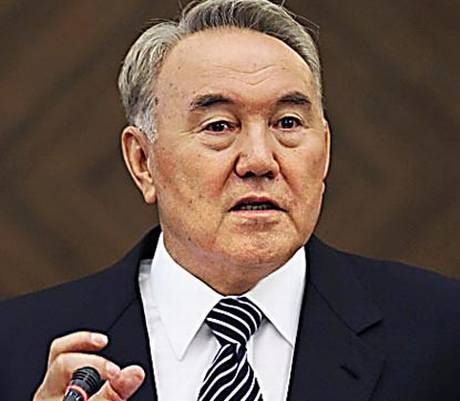 President Nazarbayev has called Kazakhstan to follow the example of India, Singapore and Malaysia and develop three languages - Kazakh, Russian and English, Tengrinews reports citing Nursultan Nazarbayev as saying this at the 15th meeting of Nur-Otan party the the end of last week.

He called the government to apply selective approach to various regions of Kazakhstan based on their populations' language preferences. "Over 70% of people in Kazakhstan are ethnic Kazakhs, and predominantly Kazakh regions should start transferring office administration and records into the Kazakh language. We have areas where there are rate few Kazakh speaking people and we should maintain the workflow management in two languages (Kazakh and Russian) in these regions. But even predominantly Russian regions have town with predominantly Kazakh-speaking population. Records management in the Kazakh languages can be introduced in such locations as well," he said.

"Saying that we will develop only our (Kazakh) language and our culture is not right. We should go with the times," he added.

Speaking of Kazakhstan's trilingual policies he referred to India, Singapore and Malaysia that chose not to give up the English language: "I think that knowledge of three languages, teaching young people three languages, is the right thing to do, because it is an imperative of our time, our geographic location demands it, and technological development is closely linked to it.

"It is quite likely that in years to come we will be learning the Chinese languages if China becomes the main source of technologies in future. But in case the knowledge and technologies are going to be coming from Russia at some future day, we should know the Russian language.

"11 million books are published every year and 80 percent of them are published in English. To keep us we should preserve the Russian language in our country, as one of the six world languages. This will sever for the benefit of our nation in future," the President said.

Besides, the President called the nation to be tolerant to the ethic Kazakhs who do not speak the Kazakh language and give them time to obtain the new knowledge.
October 21 2013, 16:30