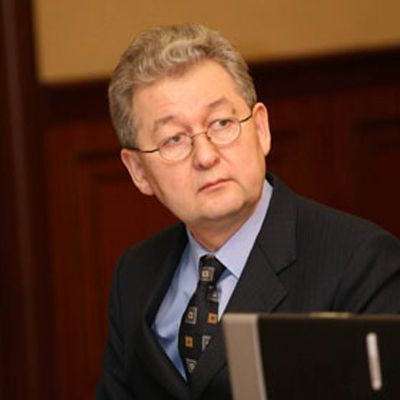 The reception of Accounts Committee told azattyk.org that Aslan Mussin was having vacation and denied the opposition mass media allegations about his escape to Europe.
On Thursday, October 11, a reporter of Azattyk phoned the reception of the accounts committee to ask whereabouts of Aslan Mussin, the new director of this organization who previously headed the Kazakhstan President's administration.
The head of executive office of accounts committee Viktor Suprun told that Aslan Mussin was on vacation upon consent of the presidential administration and claimed the allegations about Mussin's escape published at Respublika website not true.

On the morning of October 12, the media service of Accounts Committee distributed the following official information about the location of their boss:
"The Chairman of Accounts Committee Aslan Mussin has taken a scheduled annual leave till the end of October, 2012. At the moment he is passing medical examination in Germany".
This followed the allegations that Mussin had left the country with his family - his wife and children, some media distributed during the week.

WKT citing nur.kz
October 12 2012, 12:38