By Saule Tasboulatova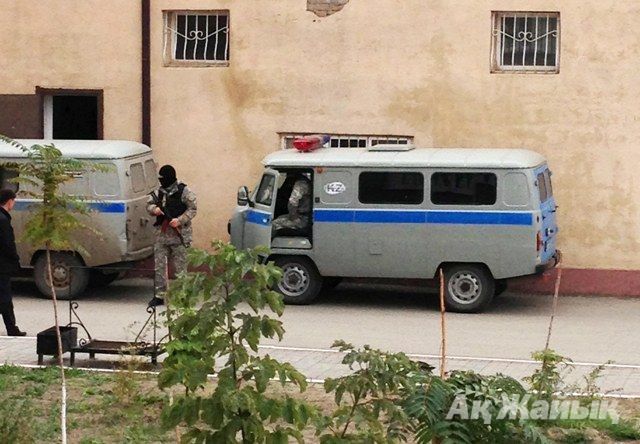 Atyrau court has sentenced nine local men to prison terms between 6 and 14 years for their involvement in terrorist activities, azh.kz reports.

The youngest of the convicted men is 17; the oldest is 33 years old.

They were found guilty on October 10 of being members of a group propagating the Salafi version of Islam, which is banned in Kazakhstan.

They were also found guilty of issuing public calls for terrorism and the creation of a terrorist group, said Boranbai Galiev, the Atyrau Oblast Court press serivce officer.
The leader of the group, 33yo Roman Bayarisov and 30yo Ramiz Kim were sentenced to 14 years of imprisonment. The court took into consideration the minor ages of Adilkhan Kydyrsikhov and Turganbai Akonyrov and sentenced them to 6 years of imprisonment.
Other memebers of the group (aged from 18 to 23) – V. Kim, Zh. Izim, D. Bolatuly, R. Ziyashev and A. Zeinetollaev were sentenced from 8 to 9 years of imprisonment.
After the court ruled the decision, Shattyk Kabdolova, the mother of Adilkhan Kydyrsikhov said the following:
– My son is only 16 and he was sentenced to 6 years. They accused him of terrorizm, but court failed to present any proof of that. The case was tried during 9 months. If they had facts, then the case would have been tried in lesser time then that. I participated in evеry sitting of the court and they failed to prove involvement of my son in terrorism activity. I consider this decision as unjust.
Other parents said the same thing.
This is this years' third court sitting connected to terrorism. Altogether 27 people from Atyrau were sentenced to various years of imprisonment since the beginning of the year.
Atyrau and other cities and towns in western Kazakhstan have made headlines in recent months following security operations in the region targeting Islamic extremists and terrorists.

Last fall, security forces and police killed nine suspected militants in two separate operations in Atyrau and in the town of Kulsary situated 240km from Atyrau.
October 18 2013, 09:07