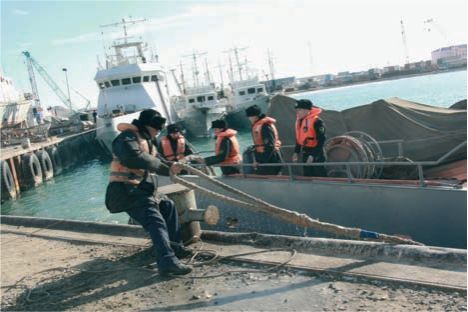 The second phase of large scale operational prophylactic operations is underway in Kazakhstan. They are held by Kazakh border guards and their Russian counterparts twice a year in the Caspian Sea, the Border Service of the Kazakh National Security Committee said on Friday.

'Coast Guard and Border Aviation patrol boats are controlling the Caspian Sea for a month to curb poaching and protect biological resources', a statement said.

According to the report, border guards detained two Kazakh citizens in the Caspian Sea on October 11 and seized more than 1000 metres of nets and 36 fish species, 24 of them sturgeon and 12 ordinary fish.

The joint operational and prophylactic actions began on October 1. During this period, around 32 offenders and 11 boats were detained, Kazinform has learnt from trend.az.

Moreover, more than 17,000 metres of net and almost 10,000 fish hooks were withdrawn for 10 days. Poachers caught over 150 sturgeon and more than 200 kilogrammes of ordinary fish, as well as a seal over the period.

The operations will end on November 1, 2013.
October 12 2013, 16:04