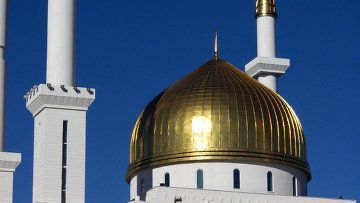 Kazakh government has decreed to move the day off from October 12 to October 14.
"In order to create best conditions for leisure of working people and to rationally use work time in October 2013, Prime Minister Serik Akhmetov signed the decree of the RoK Government on shifting a day off from Saturday, October 12, to Monday, October 14, 2013," primeminister.kz provides.

According to the decree, entities provided with labour, material and financial resources for making relevant products, rendering services, including financial, and commissioning construction objects, are rightful to continue work on October 14 by agreement with trade unions.

Work on given day should be compensated in line with the existing legislation.
According to Article 96 of Kazakhstan's labour code, only the first day of three-day Feast of Sacrifice (Eid al-Adha) is a vacation.
October 9 2013, 10:27