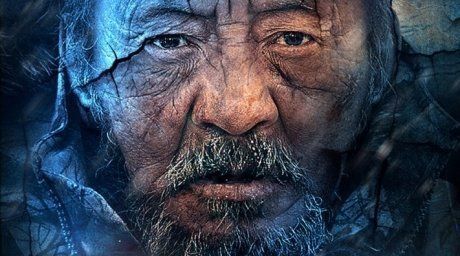 Shal (Old Man) movie directed by Yermek Tursunov from Kazakhstan has been submitted for the American Academy Award in the Best Foreign Language Film category, Tengrinews reports.

The commission led by Satybaldy Narymbetov has already sent all the necessary documents to the United States.

Kazakhstan history drama Zhauzhurek Myn Bala (1000 Brave Boys) directed by Akan Satayev was submitted for the Oscar in the Best Foreign Film category last year, but didn't make it into the short-list.

Shal drama (produced by Kazakhfilm studios) is based on Ernest Hemingway's The Old Man and the Sea. The film tells a story about a family of the old man, his daughter-in-law and grandson, who live deep in the steppe. They mustn't argue, as their circle is very limited. They should be able to forgive each other and be wise to hold on to the true values. It is important for the old man to teach his grandson the right priorities.

Yerbolat Toguzakov played the lead part in the film, he was selected the Best Actor of Kazakhstan in 2013 and won the prize for the Best Male Role at the Kinoshock Film Festival.

The previous movie made by Tursunov Kelin succeeded in entering the short-list of the Oscar awards. The movie didn't get the main prize but it was acknowledged by the international film critics.

The Oscar short-list will be unveiled in January, 2014. The awarding ceremony will be held on March 3, 2014 in Los Angeles, USA.

Russia has submitted its Stalingrad blockbuster directed by Fedor Bondarchuk for the Academy Award.
September 30 2013, 17:46