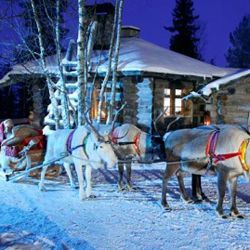 Norway promised to render help in the construction of the Ayaz Ata (Kazakh Santa Claus) Residence in Oskemen reports nur.kz citing yk.kz.

The governor of East Kazakhstan Oblast Berdibek Saparbayev and Ambassador Extraordinary and Plenipotentiary of Norway to Kazakhstan Ole Johan Bjornoy discussed new aspects of cooperation.
Local authorities expressed keen interest in the Norwegian Santa Claus.
- We want to create such a residence that would work with children in terms of letter-writing and organizing cultural events. May we request your assistance in this initiative?, said Akim.
It is expected that the residence of Granfather Frost will cover 2 hectares in 40km from Oskemen.

WKT
October 11 2012, 14:12