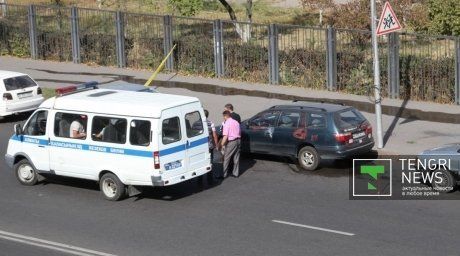 None of the money carried by the Travel Express employees was stolen during the armed attack in Almaty, Tengrinews reports citing the press-service of the Interior Department of Almaty.

According to the press-service, the victims had a large amount of money on them. The men also had traumatic guns that they used to shoot back at the attackers.

Two employees of Travel Express company were attacked at the crossing of Satpayev and Zheltoksan streets in Almaty while transporting around $26,000 of the company's money. One of them was shot dead, the other one was wounded. The wounded man underwent the surgery in Almaty hospital . He is still in the intensive care unit in a heavy condition.

An investigation group of the most experience police officers was formed in Almaty Interior Department. The police is searching for the attackers. No arrests have been made so far.
September 27 2013, 15:00