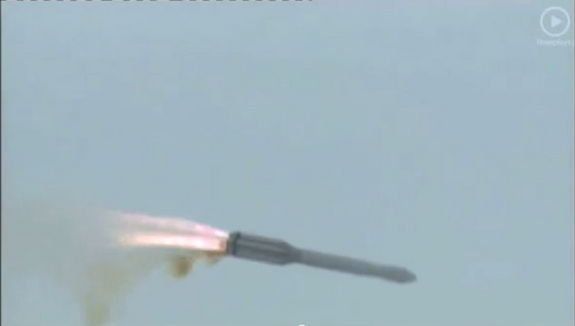 The work on detoxification of the territory of the cosmodrome "Baikonur" contaminated as a result of the "Proton M" carrier rocket crash has been completed, deputy chairman of the National Space Agency of Kazakhstan Yerkin Shaimagambetov announced, Kazinform has learnt from primeminister.kz.

"The detoxification work has been completed. According to the results of the 4th detoxification phase it is safe to say that the work was carried out efficiently. Detoxification work was carried out on the basis of a method developed and patented by our scientists. After detoxification heptyl content in the soil was reduced from 8850 MPC to the level of 952. Now there is a normal level of heptyl - about 1 MPC," he said.

"In this regard, we believe it is possible to agree on the resumption of the launch of "Proton" rocket on September 30," the deputy head of Kazcosmos said.

Kazakh environmentalists recommend carrying out a three-year program of environmental monitoring of the crash site as well as nearby towns.

In turn, Minister of Environmental Protection Nurlan Kapparov noted that the working commission established on the instruction of the Prime Minister of Kazakhstan completes its work in connection with the fact that the remediation of contaminated areas has been successfully completed.

"All the same time, we will insist on the following issues: first, at the suggestion of "Gharysh Ecology" and with the consent of the Russian side to carry out bioremediation in order to improve the soil microflora in this area. Second, to continue a three-year monitoring program at the site. Third, the Ministry of Environmental Protection will finalize the calculations of damage and in early October will provide information on the damage to the Government and then the issues will be negotiated with Russia," Kapparov added.
September 27 2013, 11:16