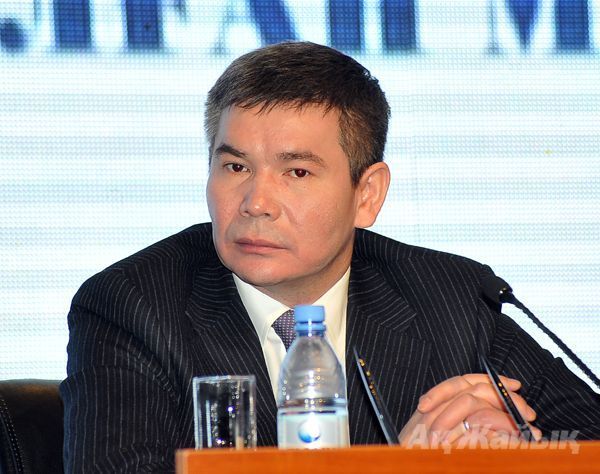 Bergei Ryskaliyev charged with creating a criminal association to embezzle budget funds
Financial crimes committed during construction of a range of facilities in Atyrau Oblast over Bergei Ryskaliyev's rule cost nearly 10 billion tenge, said Governor of Atyrau Oblast Baktykozha Izmukhambetov, writes nur.kz citing KazTag.
"In ten construction projects funded by local budget, 3 billion 100 million tenge had been overpaid. In five others funded by the republican budget the overpayment made 6 billion 800 million tenge. That's 9 billion 900 million tenge in total," he said at a briefing in presidential communications service in Astana last Friday.

He also mentioned that construction of 45 vital infrastructure facilities has been suspended after Ryskaliyev left the post.

Thorough study of design documentation revealed overpayment in 15 facilities. Causes for stoppage at the rest are being cleared up.

To recall, financial police have completed investigation into corruption and economic crimes committed by officials of Atyrau oblast governorate at the time together with contractor companies.

Investigation showed that former governor Bergei Ryskaliyev had created a criminal association of 35 members, who later faced 73 charges.
Last January, court issued a warrant on Bergei Ryskaliyev's arrest. The official was charged in absentia with embezzlement and abuse of power.

23 members of the gang were given notice of eventual formal charges and familiarization with the case materials began April 18.
11 people were declared wanted, including Bergei Ryskaliyev, his brother Amanzhan Ryskali and their in-laws Albakassov, Dzheldybayev, Izbassar and managers and founders of firms they had been controlling.
Former chief deputy governor Bolat Daukenov, ex mayor of Atyrau Askar Kerimov and some heads of provincial public agencies are kept in custody since their arrest in autumn 2012.
August 15, 2012, President Nazarbayev decreed that the then governor of Atyrau province Bergei Ryskaliyev leaves the post for health reasons, and then following a prosecutor's investigation Kazakhstan's financial police started probing facts of major embezzlement in the oblast.
September 27 2013, 11:12