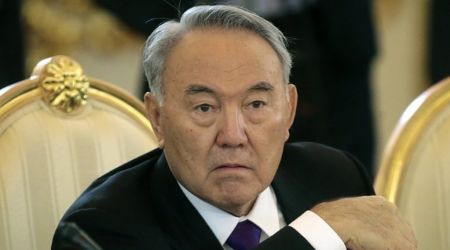 A radio presenter on the BBC Russian Service, Seva Novgorodsev, wrote in his blog that the Madame Tussauds refused to put on display a wax figure of Kazakh president Nursultan Nazarbayev, even for very big money.
Novgorodsev writes that during a New Year celebration party he was at with famous and wealthy people, a Russian entrepreneur told a story where a Kazakh oligarch approached him knowing the Russian had connections in the Tussaud's management. Complaining over the lack of Nazarbayev's figure in the well-known gallery, the tycoon expressed willingness to sponsor such project. Allegedly, he was ready to pay million dollars.
"My partner in conversation tasked this to his young English subordinate, who liaised with the museum and explained the sponsorship proposal that was later followed by a long correspondence. As far as I understood, the museum was not against making a wax figure for the Kazakh president, but wouldn't put it on display, whatever the payment size was," says Novgorodsev.
The reporter notes that a famous personality can not be really famous until his or her wax figure is exposed in the Madame Tussauds gallery.

Madame Tussauds is believed to be the largest and the most popular in the world museum of wax figures, mainly located in London. It currently has over 1000 exhibit items on show.
September 27 2013, 10:05