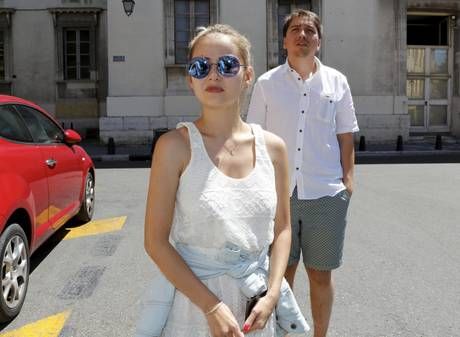 The daughter of Kazakh dissident and oligarch Mukhtar Ablyazov on Wednesday accused Kazakh diplomats living in Rome of kidnapping his family last spring, and said Italian officials were complicit.
In a formal criminal complaint in Rome, Madina Ablyazov named three diplomats who she said were responsible for kidnapping her mother Alma Shalabayeva and her six-year-old sister on May 31, while searching for her father.

She also called on authorities to identify Italian interior ministry and police officials who "behaved against the law in when expelling the woman and her daughter". The pair, accompanied by Kazakh officials, were deported on a private jet to Kazakhstan after they were seized in a raid on a villa in Rome by Italian police under pressure from Kazakhstan.

Named in the complaint are the ambassador of Kazakhstan in Rome, Andrian Yelemessov; the counsellor for political affairs, Nurlan Khassen; and the clerk to the consular offices, Yerzhan Yessirkepov.

Madina Ablyazov is now living in Switzerland.

The case caused a major scandal in Italy when it became known that Shalabayeva and her six-year-old daughter were forcibly removed from Rome and sent back to Kazakhstan.

Later, Mukhtar Ablyazov was captured in France.

The former Kazakh energy minister stands accused of embezzling billions of dollars from a bank he once ran.

Ablyazov has denied charges against him, which he claimed are meant to remove him as a political rival to Kazakh President Nursultan Nazarbayev.
September 26 2013, 17:14